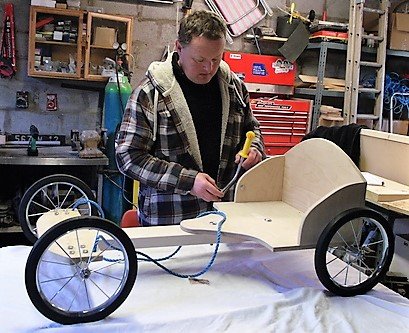 Hi from John the founder of Go Kart Daddy
Building go-karts has always been fun times for me I used anything I could find as a lad growing up in Weymouth Dorset.
Wheels were the biggest challenge and when you finally found some there was the next problem what to use for axles.

The old silver cross wheels were the best and very hard to find any that are not worn out these days. In 2005 I made a one page website offering free plans on how to build a wooden go-kart based on my hobby interests.
I quickly had great response to this webpage mainly about sourcing wheels and axles. I now supply wheels, axles, hand-brakes, complete flat packed wooden kits. All parts for schools, colleges, team building events and family fun days out. We are happy to announce that we are now able to offer a great range of
BERG & DINO
go karts