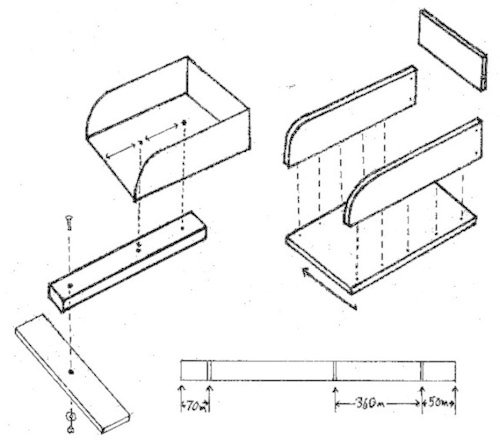 Tools You Will Need
Trusty old hammer
Socket set
Hand saw & jigsaw
Battery drill
Battery screw driver or screw driver set
Sand paper
Wood Required
18mm ply for seat & front axle carrier 
90mm x 40mm wood for chassis
Wood Measurements
Chassis 110mm L X 90mm W X 40mm D steering bolt hole 70mm from the end
Sides 600mm L X 200mm H
Back 424mm L X 200mm H
Seat Base 600mm L X 460mm W
Seat bolt hole 100mm from front edge then 360mm from first hole
Front Axle carrier 460mm L X 100mm W X 18mm ply
Hard Ware
M10 coach bolt 75mm large m10 penny washer & m10 lock nut
Main assembly wood screws 4.0 X 50mm
2 x M10 coach bolts 75mm 2 x m10 nuts 2 x m10 washers
Approx 2 metre of rope for steering cut to desired length

​Fitting axles & wheels really depends on what you have acquired. Plans are based on a 600mm long axle set giving a space between wheels of 470mm so you may need to adjust kart size to fit axles & wheels you have. 
This video shows how to use an old pram chassis and wheels for a go kart project. This video is very old sorry for the poor quality.  
Please note steering upgrade videos are for visual reference only and are not available to purchase.