BERG Champion 270cm 9ft + Safety Net Comfort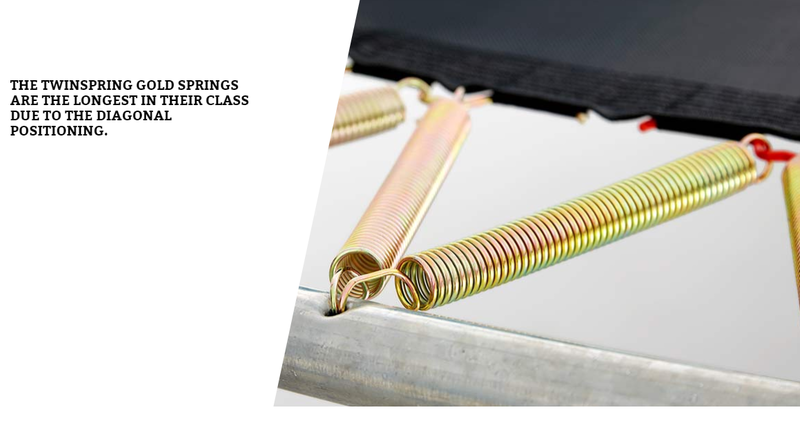 The BERG Champion has a good price-quality ratio. This trampoline offers fantastic jumping comfort thanks to its Gold spring springs, optimum safety and durability. The BERG Champion has an extra-wide and thick protective edge for years of playtime pleasure.

• Ranked 'best in test' by independent comparison tests.
• The Twin Spring Gold springs are the longest in their class due to the diagonal positioning.
• Extra long lifespan of the protective edge due to an upper and lower layer of no less than 0.55-mm-thick PVC!
• Extra safe due to the 30-mm-thick and 38-cm-wide protective edge.
• Long lifespan due to the good quality of the net material.
• Extra safe due to the self-closing entrance with recognisable trim.
• Extra safe due to the thick layer of foam around the Safety Net poles.
• Very sturdy construction due to the steel clamps and assembly pieces.
Product Attributes
Allow Product Registration


Shape trampoline


maximum weight (kg)


Type of springs


Product line trampolines


thick protective edge (mm)


Diameter trampoline (cm)


Height trampoline (cm)


CE
Frame 10 years
Padding 2 year
Jumping mat 2 years
Springs years
Don't forget to register your product online within 1 month after purchase to ensure your warranty.
Free UK delivery 5 - 10 days
Reviews