Gulf Race Colours Go Kart Bundle Offer
£127.99 £119.99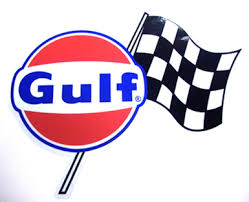 New stock expected end of May

Gulf go kart bundle offer includes matt orange helmet and glove set.  
Finger-less tips, breathable backed fabric and handy touch fastener wrist straps. Kids helmet will keep your child safe whilst looking like the coolest kid on the block. Eleven little vents keep your child's head cool while they're whizzing along, and the extra pads provide a comfortable fit personal to your child's head. 
Today, thousands of service stations proudly fly the Gulf flag, carrying on the tradition of quality product lines. 
This Kiddimoto Boxkart Gulf Oil inspired racing team colours kart is a modern design to the old style kart I used to make. Dual working hand-brake and strong abs plastic black wheels pneumatic tyres for a less bumpy ride. 
Fully adjustable chassis for the longer legs as your children grow. This great colour scheme which will certainly turn heads as your  whizz by.
For ages 4 -12 years
Medium size gloves length 105mm circumference 170mm
Helmet matt orange size (48-53cm) head circumference 

Strong rope allows easy steering
Fully adjustable frame
Strong protected seating area
Brake works both wheels giving even stopping power
This kit is flat packed self assembly tools included
Steering lock restricts turn to 30 degrees so front wheels will never jam against chassis
Maximum weight 50 - 60 kg
Slick pneumatic tyres with inner tubes
Made from birch plywood sourced from managed forests (recyclable)
All plastic and metal parts safety tested as non-toxic
Meets all safety standards, Safety tested to EN 71, CE marked
This is a complete self assembly kart adult help advised
Dimensions:
Box Kart height: 46cm
Box kart length: 80cm to 110cm
Wheel base: 63cm to 82cm