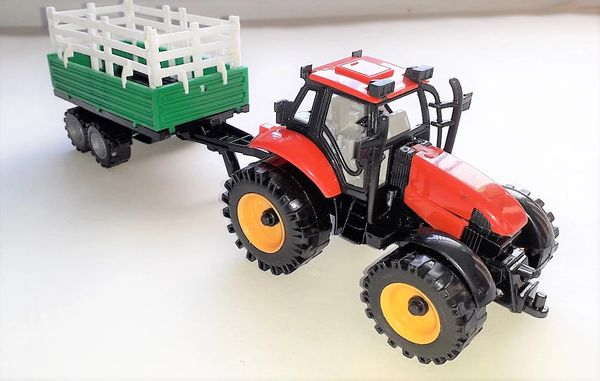 Red Tractor & Trailer
There's plenty of fun to be had on the farm with Country Life vehicles.

A farmer's isn't a farmer without a tractor & trailer! 
Your red farm tractor also comes with a trailer for even more imaginative play.
A great gift for ages three and up.
Overall length 28cm width 80cm
All new in box