Gallery
I bought one of your kits some weeks ago and have built my own design of kart so that it could take more weight and thought that you might like these pics of the one I built for my grandsons. King regards Ian Scott.
Hi John, many thanks for the Wheels and Axels, amazing quality and greatly admired here in Germany.
It's amazing how a project comes together and ideas from other "engineers" can be integrated into your own.
I used a "grown out of" (well known Swedish furniture stores) children's high chair for a seat and painted in his favorite colours, added a removable push handle at the back.
He loves it. Many thanks once again, you have made a Grandpa very happy.
Hi John
Having built a go-kart using the kit you supplied my grandchildren have been having a great time using it.
Hi John
Just wanted to say thank you for the go kart parts that you have supplied, and to show you the results. I bought a set from you last year and built the Defender for a soap box race at my daughter's school. Had to go one better this year, so bought a second set and added the horse trailer! Hope you like it,
Matt Durrands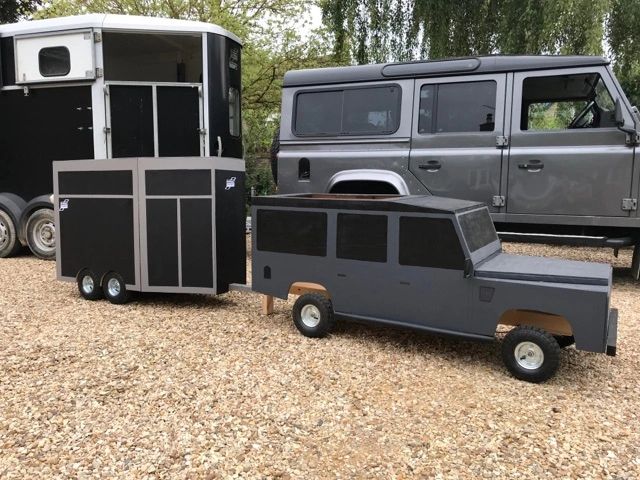 What a cracking night we had..!!! photos from last nights extravaganza – what a way to end the Summer term for Scouts!!
I am proud to announce that the two go karts made by my lot, Cherokee Thunder and Cherokee Flyer, won hands down – both surviving the evening, running the fastest and going the furthest from launch.
Thanks again for being the inspiration for such a great evening.
 Kind regards Stuart Coggan.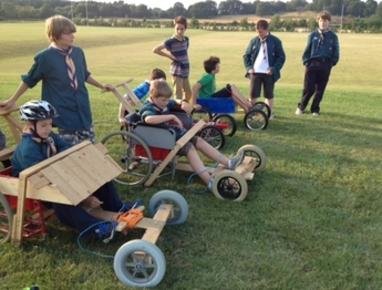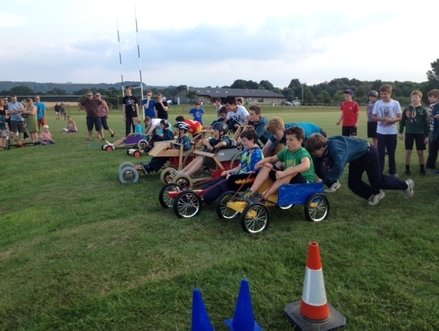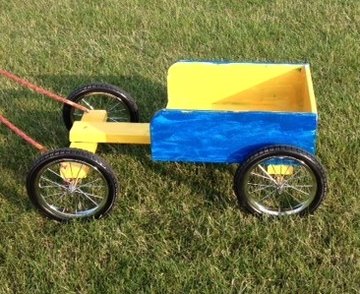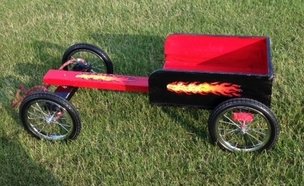 I have attached pictures of the completed  Tornado Go-karts. The seats have been positioned forward to accommodate the sizes of the grandchildren.
Regards Mike Brett
Dullstroom
                                                      South Africa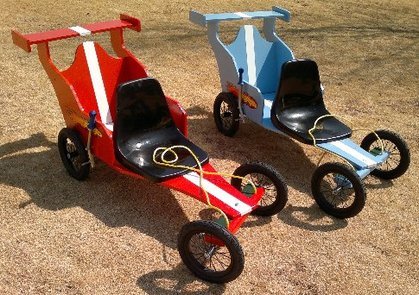 John,
Brilliant set of wheels, nice prompt service Thank you very much Please find attach photo's of finished cart.
Regards Mike
Lee-on-the Solent Hampshire
​​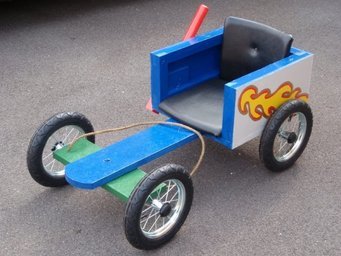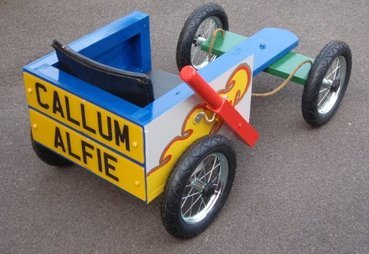 The wheels and axles arrived yesterday to great applause.
Regards and Thanks Sean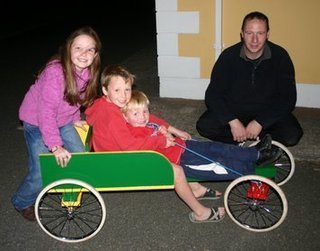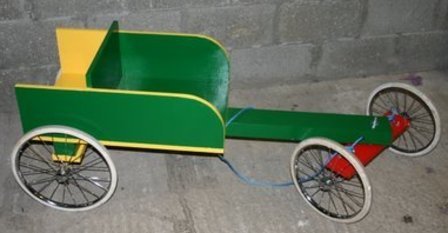 Hi John, 
Just to say how much my Grandsons have enjoyed building and playing on the go-kart that we built using the wheels and axles that I was able to obtain from you. We had been looking round for ages for suitable wheels, on Ebay and boot sales and when I found your website all our problems were solved - thanks very much.
   David Wright
                                     Stockport Cheshire.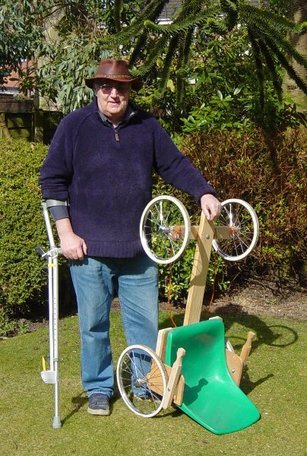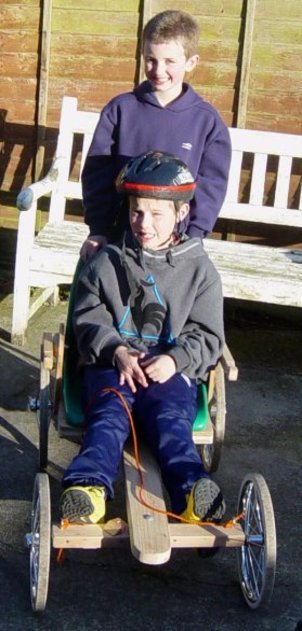 I thought you might like to know that your wheels have been put to good use. As far as I know, not a single `Silver Cross' has been left wheel-less on bricks - nor a six inch nail bent in its cause! Our Grandchildren 1 & 3 years loves it

'Malaysia one' is finished, so as promised here's some shots. hope you like it cheers & thanks for the wheels & axles 
Andrew. Lowestoft Suffolk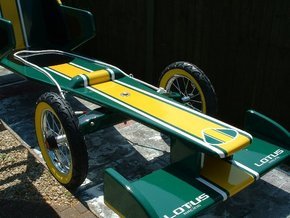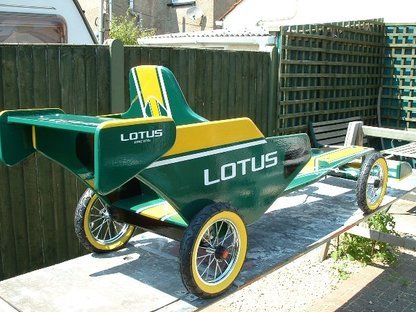 Please find attached photos of our completed go-karts. These were the kid's bank-holiday projects and they had a great time. I built the initial frames and then they were able to recycle anything in the house they could find to make the rest of the vehicles. 
As you can see, some old kitchen chairs, dustbins, a few bits of MDF were all found and used. My daughter Chloe, Decopatched her car with pretty paper, while my son, Ben, completed his design with two cans of spray paint. We hope you like them and we'd recommend the activity to any families for any wet bank-holiday! 
Many thanks the great wheels, they are really fantastic and the kids are speeding down the local hills this morning! 
Kind regards 
Jamie. Chippenham Wiltshire.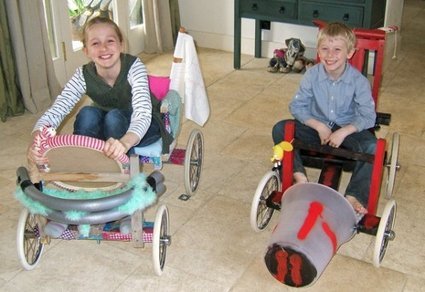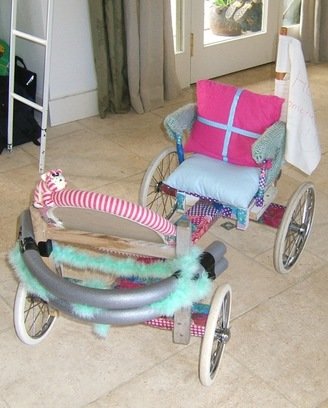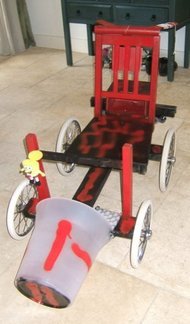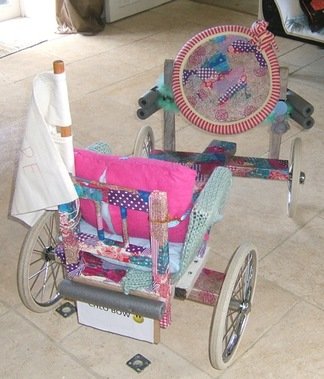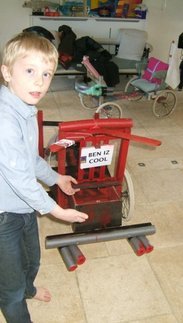 As promised please find attached photos of Kieron & his Go-Kart, and would like to say how much fun we had making the kart and thank you for the easy to follow instructions, as well as the wheels and axles! Kieron & friends have had great fun playing on it so far!
Best regards Adrian & Kieron. 
Nailsea Avon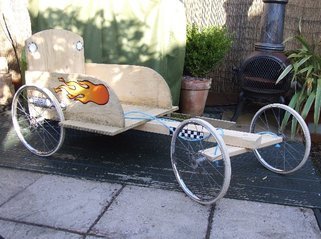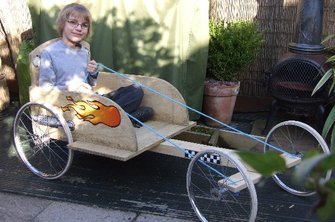 I though you might be interested in the cartie I made, using your wheels and brake, for my daughter. I had always promised to make her one, but never alas got round to it. That is until four weeks ago when I presented her with it on her wedding day – only 20 years too late! she seemed very pleased with it. 
Thanks Best wishes. Ian Watson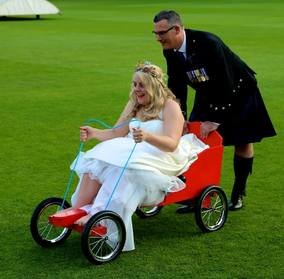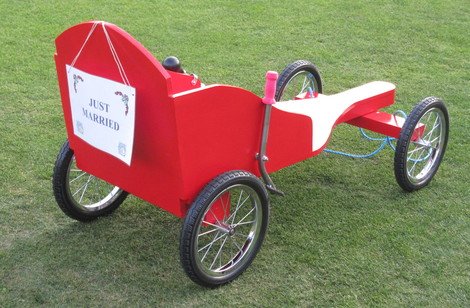 It took 18 10 and 11 year olds 1 hour and 15 minutes to put together the Basic kart. They got no direct help from any adult in the room only guidance through questioning, if stuck. 
We then took the kart on to the playground, I have to say I haven't seen my class so excited - they couldn't wait to get on it and get going! 
Thank you again for such a quality kit if any of my wider colleagues, who work in bigger schools, ever want to make a Kart, I will pass on to them, your details. Truly Brilliant!
Hi John Thanks for the great service and the wheels were great. 
                                           David Chambers 
Aberdeen.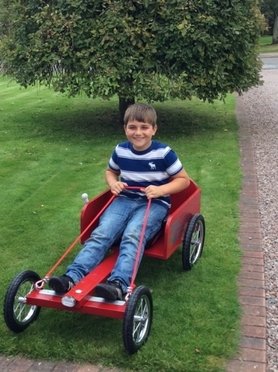 Tornado kit next step a nice paint job. thanks from Josh Lumley
Egerton Kent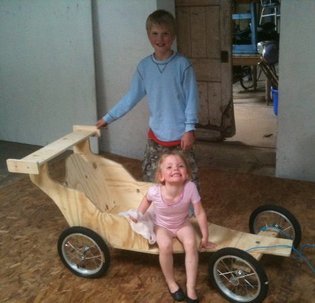 -
-
-
As you see the Boxster was a great success, has and will give hours of fun. Thanks for your prompt service arrived in plenty of time for my son , granddaughter and myself Grandad to build and have lots of fun, just a few photos with many thanks 
Rod Duncan.
Fulney Lincolnshire
Harveys Bullet  "now what colour"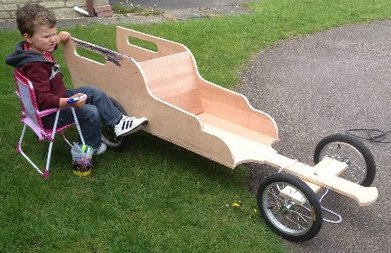 It ended up just right, my grand-son phoned me last night, I had it delivered yesterday, he said it was really quick. He had a pair of his Dad's overalls on, and his bicycle helmet, he said he felt like a Formula 1 driver.
Your equipment for these is great. Regards Les.
Seven-oaks Kent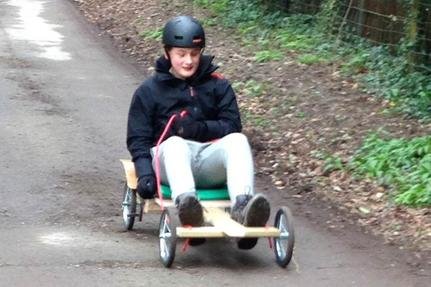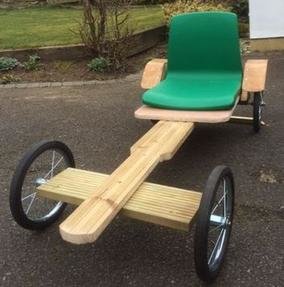 -
-
-
Hi John
Just thought you would be interested how our Tornado go Kart turned out. Our little girl nearly cried when she saw it. Really many thanks for what will be the envy of the street. Great product. 
Regards Martin
Lincolnshire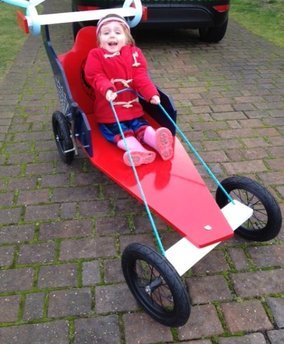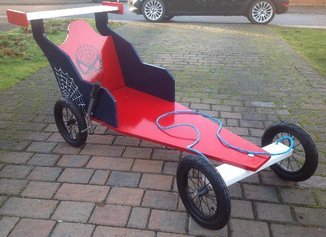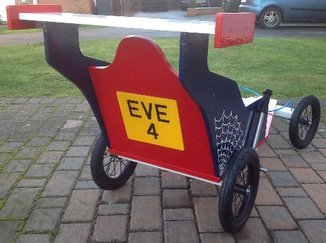 -
-
-
Hi John
Please find attached go kart for your gallery made from wheels etc from your good self kids love it. Just waiting to see if you get any more seconds (wheels) as grandson 2 wants the same please let me know if any become available
Thanks again
John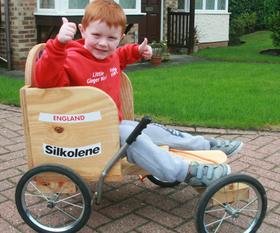 I thought I would send you a couple of pictures of the finished Tornado go karts. They've been a real success! 
Thanks again for your help 
David Bowers
Stapleford Nottinghamshire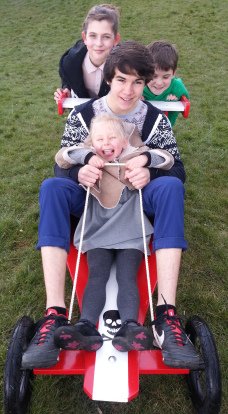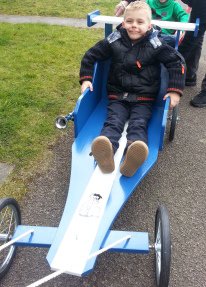 Photo of the finished product! 
All very pleased with the GT go-cart, & according to my son, it is 'miles faster  than any others in the go-cart club at school'! 
Many thanks, & have recommended your website to others. 
Emma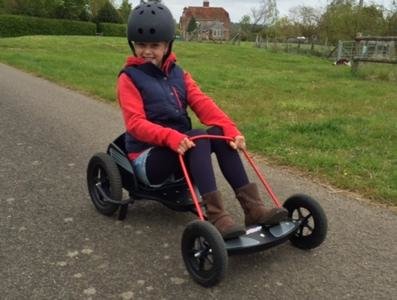 -
-
-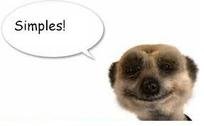 Go Kart Daddy was happy to help Compare the market with the Tornado kit for their team building project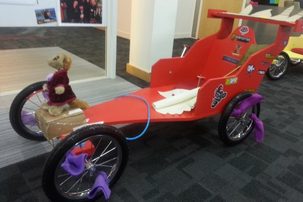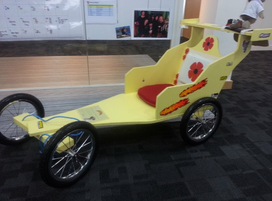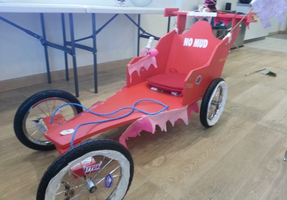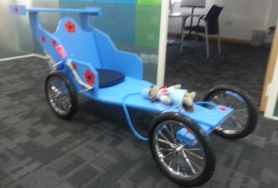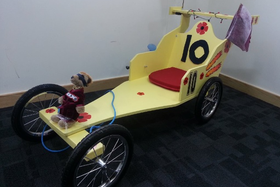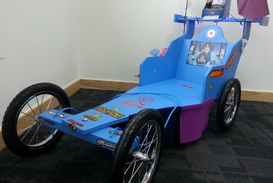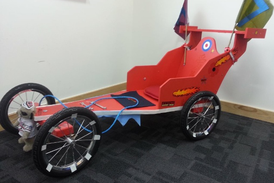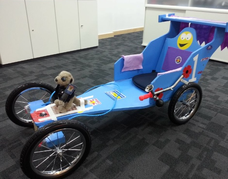 Hi,
 We have had two brilliant years of 'Go-Kart day!' I think these are great! I wish you could hear the screams of excitement from  the children! Thank you Fiona Clayton
Lower School Leader St Christopher's CE Primary School Cowley Oxford.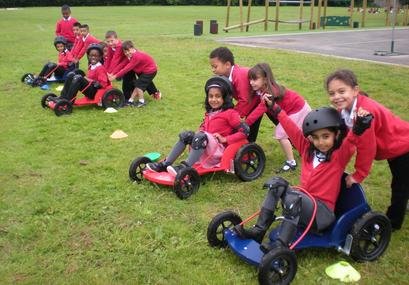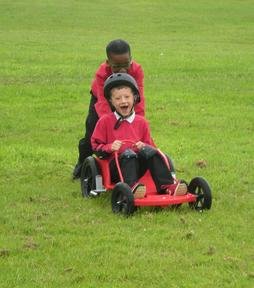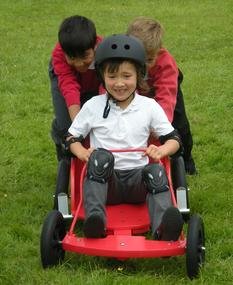 Hi Go Kart Daddy many thanks for our new alloy kart wheels almost ready to race at Goodwood this year at the Supreme box kart championship for cub scouts. Thanks Graham Payne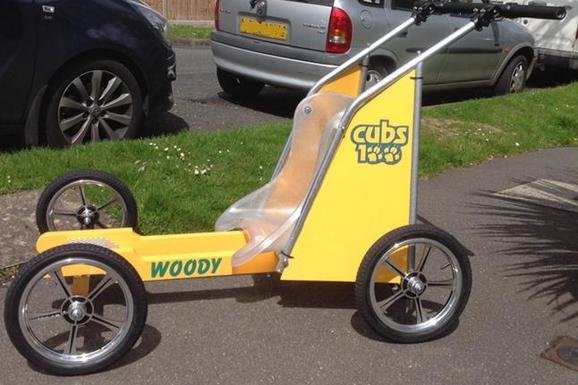 Teddington RNLI entered a charity pram race with your wheels and axle kit. Many thanks Matthew Allchurch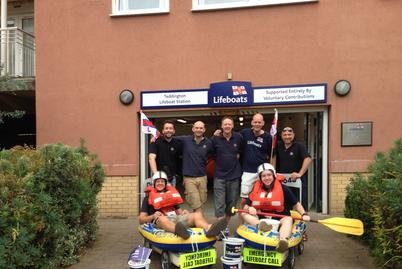 Just wanted to say thanks for all the advice - the kit was amazingly easy to put together, and we have an 11 year old boy (who has wanted to build a go kart for years now, but we have never gotten around to it...) who is very happy indeed!!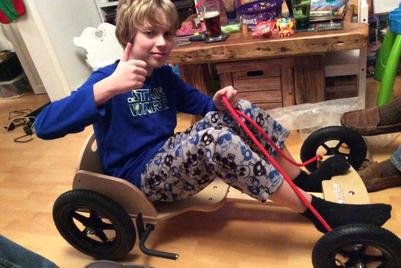 Hi John - long time sorry, forgot to send you pictures of the 'finished article'
Raced it today for the first time at Welton! So I wanted it to be completely wood but I needed decent brakes so I incorporated a mobility frame with its brakes into the design
Thanks Reuben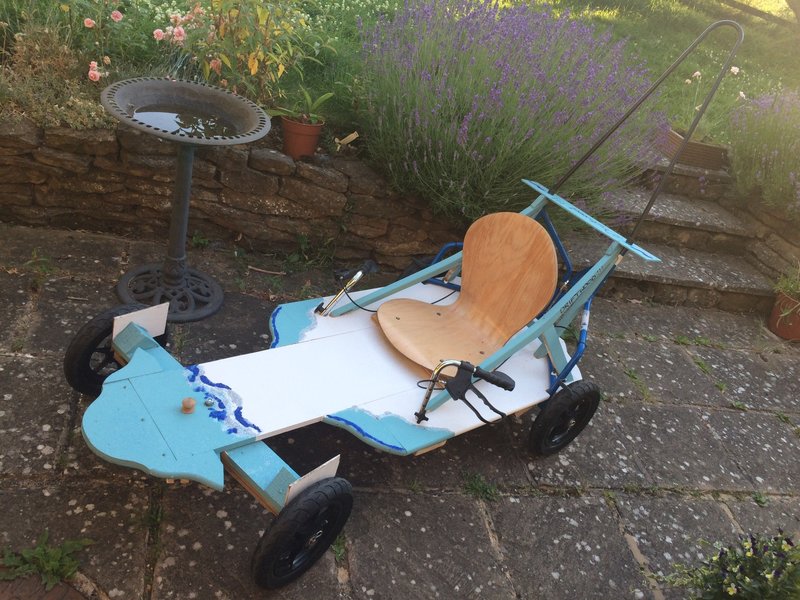 -
-
-
Richard from Birmingham Trail and BoxKart go karts... with an excellent custom paint job.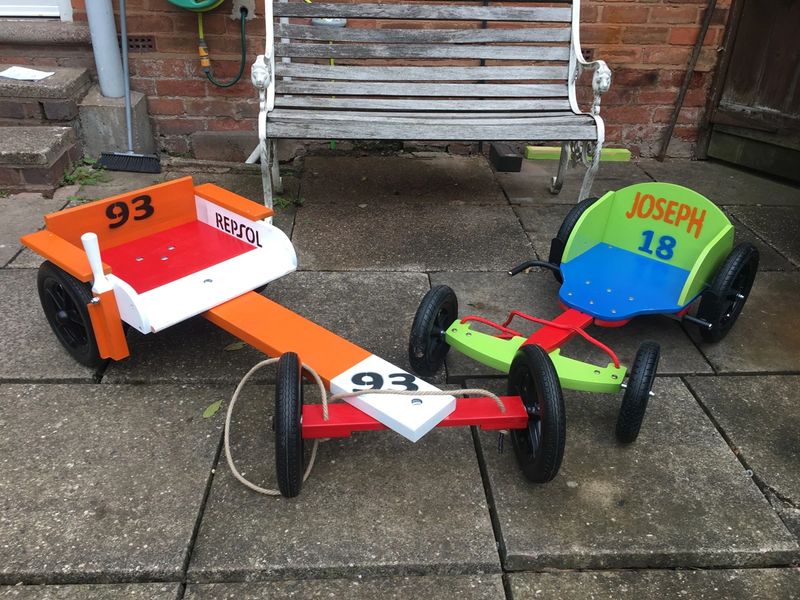 -
-
-
Hi John:
Thanks for the information, a great help.  I built the cart for a friend (for his grandsons) and will be handing it over in the coming week.  Just wanted to be sure I could guide him on the tyres.  I will be sorry to loose the kart, it really is stunning with these wheels, no question!
With best wishes
George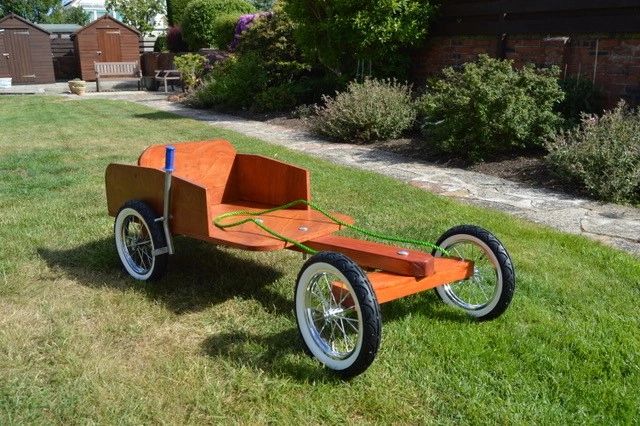 -
-
-
Hello John,
Delivery arrived, thanks for swift work on that. Go Kart fixed, son very happy. Thought you might like to see a couple of photos in Greenwich Park, London.
Cheers, Jon Hicks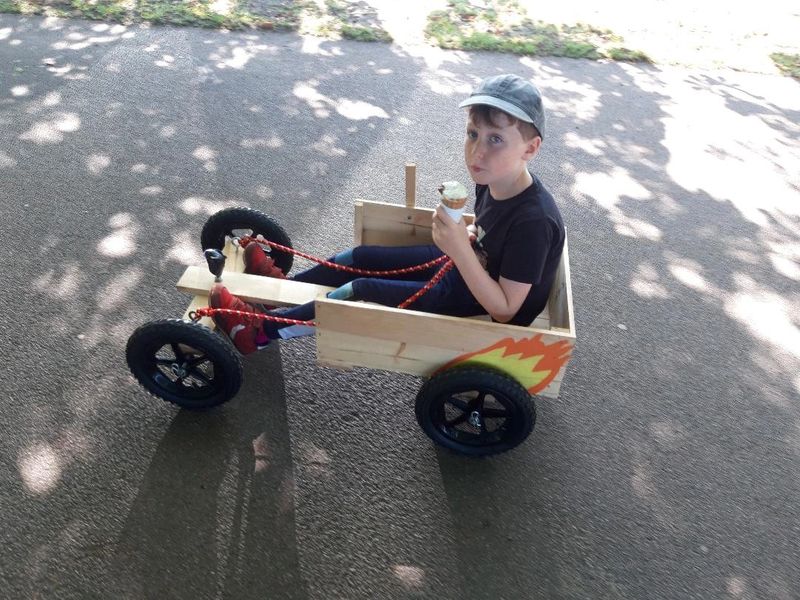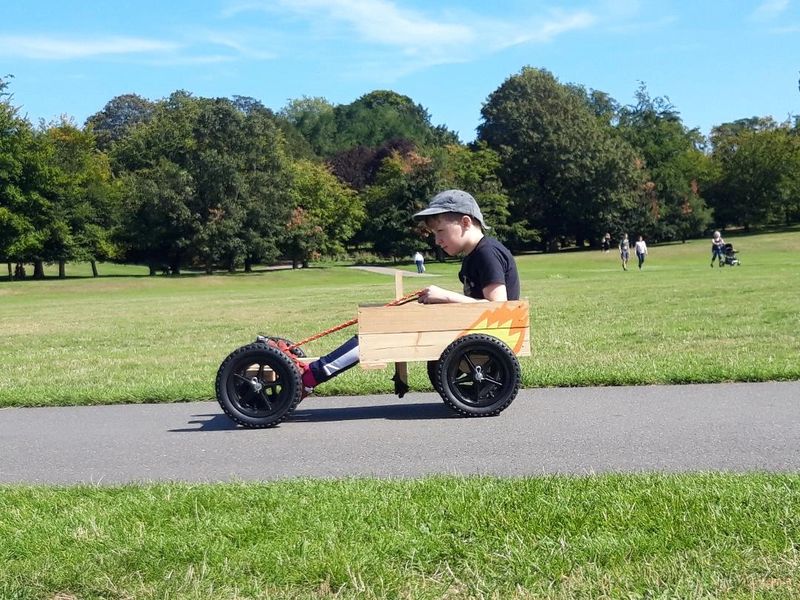 -
-
-
Dear Go Kart Daddy,
My boys painted and put together the Trail go kart we just received.  Works great.  It's the 1970's again on our street!
Thanks again.
Best regards,
Stephen Fleischer
Denver, CO
USA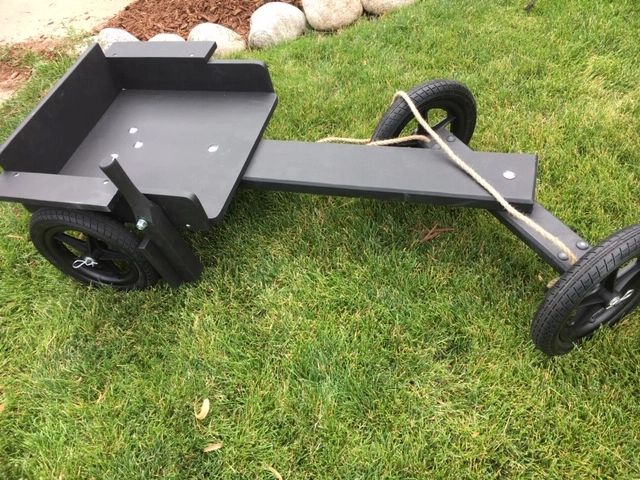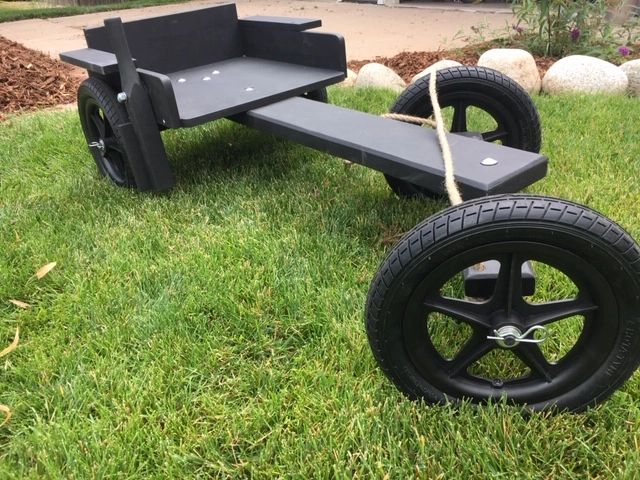 -
-
-
Go Kart Daddy was happy to helped London Play with wheels & axle for their go kart building day
-
-
-
Good afternoon John
Just a line to thank you for the wonderful service, all fitted and ready to go.
Regards
Stuart Fielding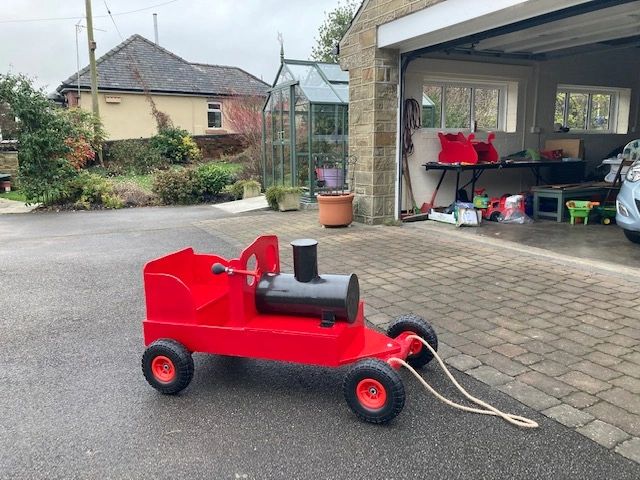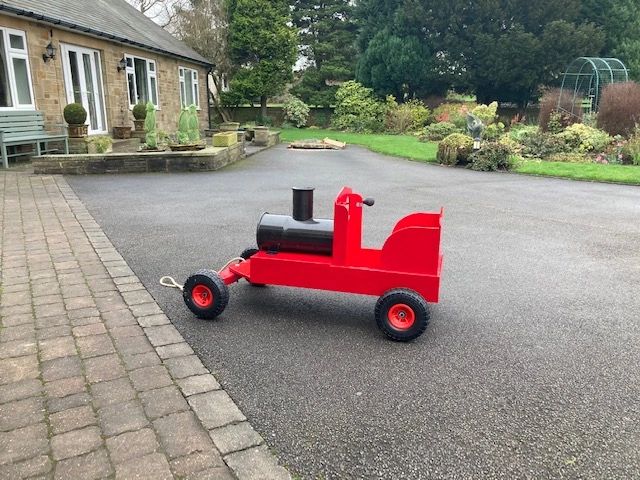 -
-
-
Dear John
We've been having a lot of fun on our Go Kart we bought from you back in January.
Ps we finished the painting etc yesterday - here is a photo!!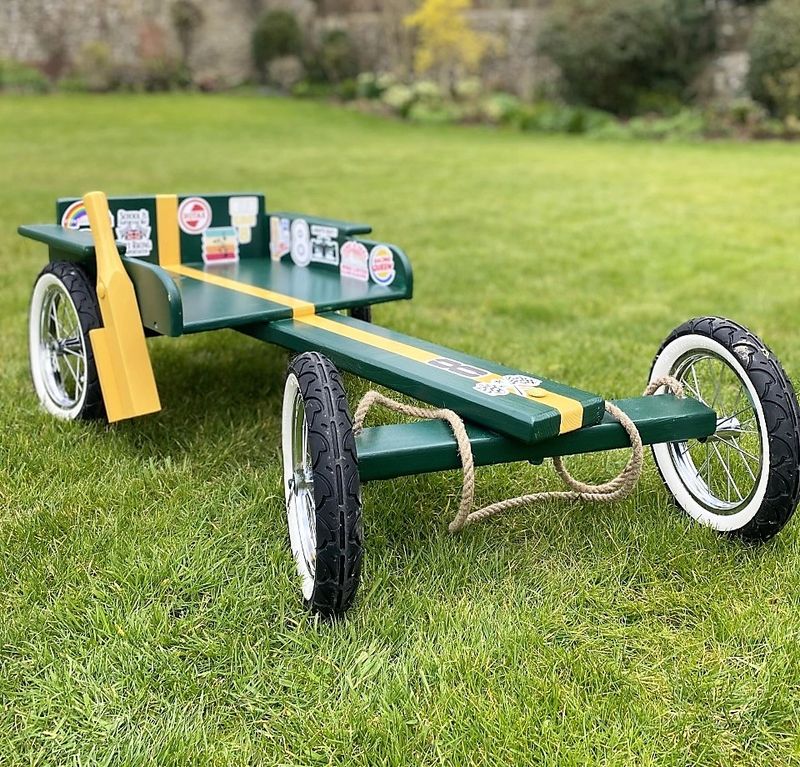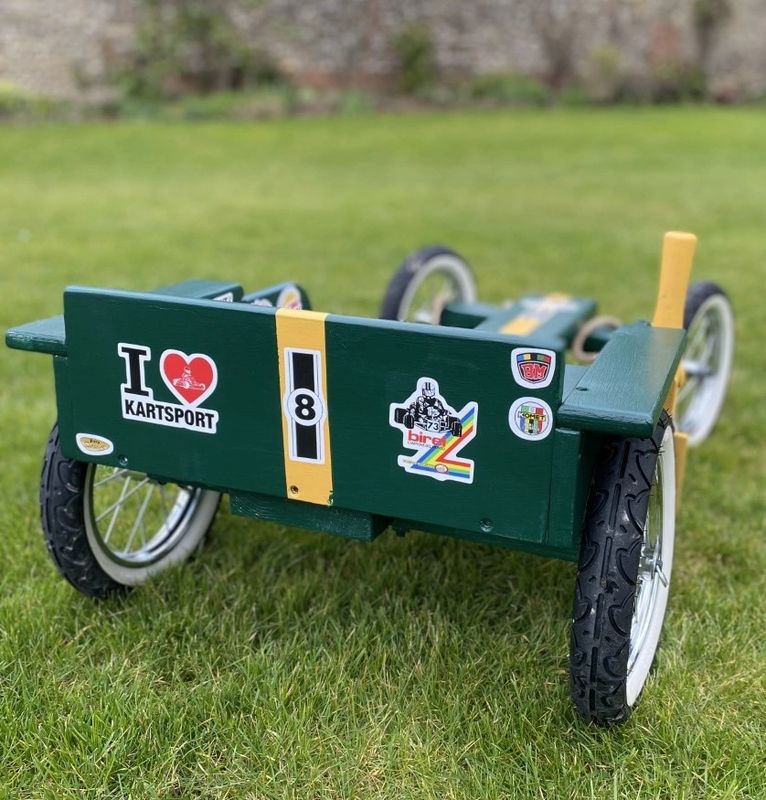 -
-
-
The spare arrived very fast - thank you very much. As you can see I now have two very happy grandsons!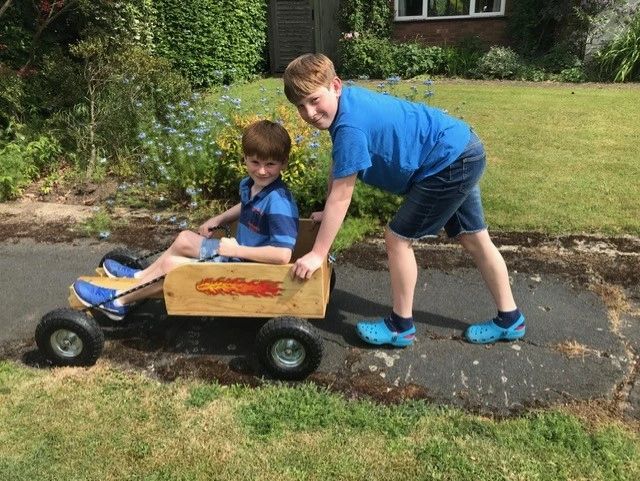 --
-
-
This Basic kart was a nice and easy kit to make thanks John from 
Frank Cheatle
Ireland